DUD
Jump to navigation
Jump to search
DUD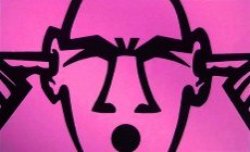 DUD stands for "a Directory of Useful Decoys". DUD is designed to help test docking algorithms by providing challenging decoys.
About
DUD is drawn from ZINC, a database of commerically available compounds for virtual screening, so compounds in DUD are purchasable, although some may become depleted over time. It contains:
A total of 2,950 active compounds against a total of 40 targets.
For each active, 36 "decoys" with similar physical properties (e.g. molecular weight, calculated LogP) but dissimilar topology.
DUDE is the most current and upgrade of DUD.
Cite DUD
To cite DUD, please reference Huang, Shoichet and Irwin, J. Med. Chem., 2006, 49(23), 6789-6801. DOI:10.1021/jm0608356
Version Released
Release
Date
Comment
1
Oct 1, 2006
Original release
2
Oct 22, 2006
Proofreading corrections accompanying

the final manuscript
Quick Note
We think DUD might be useful as part of a Docking Competition. This wiki page may be used to discuss DUD and to report results. We welcome all helpful feedback. If you find problems with DUD, please tell John Irwin, but you may also want to point out these problems here. This is really a forum for DUD users to share their experiences.
DUD-E
DUDE is a Directory of Useful Decoys - Enhanced and is DUD's descendent.